Nutrition and Food Security Alliance of Namibia
World Food Day is coming up!
Saturday – 16 October 2021

Watch this space for more updates on activities…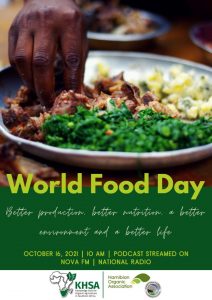 World Food Day
(WFD) is celebrated every year all over the world with a view to paying tribute to the founding date of the Food and Agriculture Organization (FAO) of the United Nations in 1945.
In honor of WFD, NAFSAN will participate in a panel discussion on how organic agriculture can improve nutrition security in Namibia, which is initiated and organised by the Knowledge Hub for Organic Agriculture in Southern Africa @KHSA and the
Namibia Nature Foundation
@NNF, together with the
Namibian Organic Association
@NOA.
See poster for details and tune in on:
SATURDAY, 16 October at 10h (am) on NOVA FM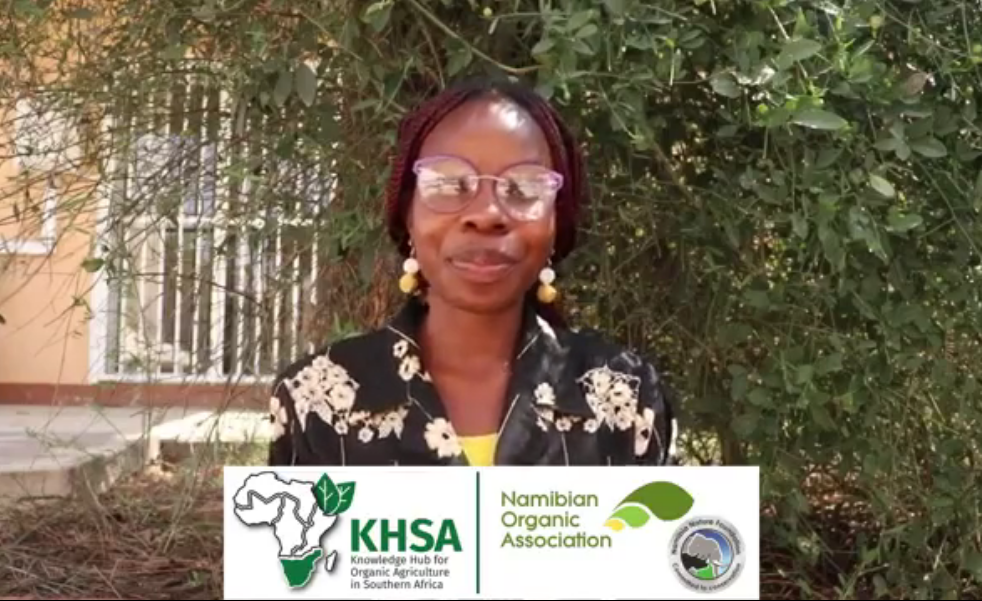 The Namibia Organic Association hereby invites you to take part in the WFD competition:
Take a video or a photo of yourself in your garden or your most nutritious meal and post on Facebook and Instagram, don't forget to tag us.
Two lucky winners with the most liked post will walk away with a hamper. Competition runs from 21 September – 15 October 2021.
Winner to be announced on WFD, 16 October 2021.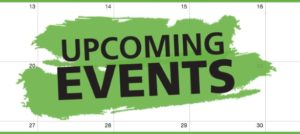 + + + BREAKING NEWS + + +
+   +   + 
+   +   +  
+   +   + 
+ + + INTERESTING ARTICLES + + +
Inspirational Short Videos
Our VISION is for everyone in Namibia to have the resources, knowledge and motivation to ensure food security and optimal nutritional status for themselves, and for all children in Namibia to be sufficiently well-nourished.